Editorial Photoshoot...
We love different... At VHD Bridal we love the classic bridal trends, however, sometimes it's important to step out and have fun with the more different and unusual styles that sets us apart from the norm.
Soft choice of fabrics and a younger more trendy set of designs...oh and simpler to allows us to do just that.
In this styled shoot, we managed to capture the pureness of Africa and the Karoo. Using just natures backdrop and gorgeous natural looks on our models was all we needed...that and some traditional "veldskoene" to give the final touch. 
Hope you enjoy the photos.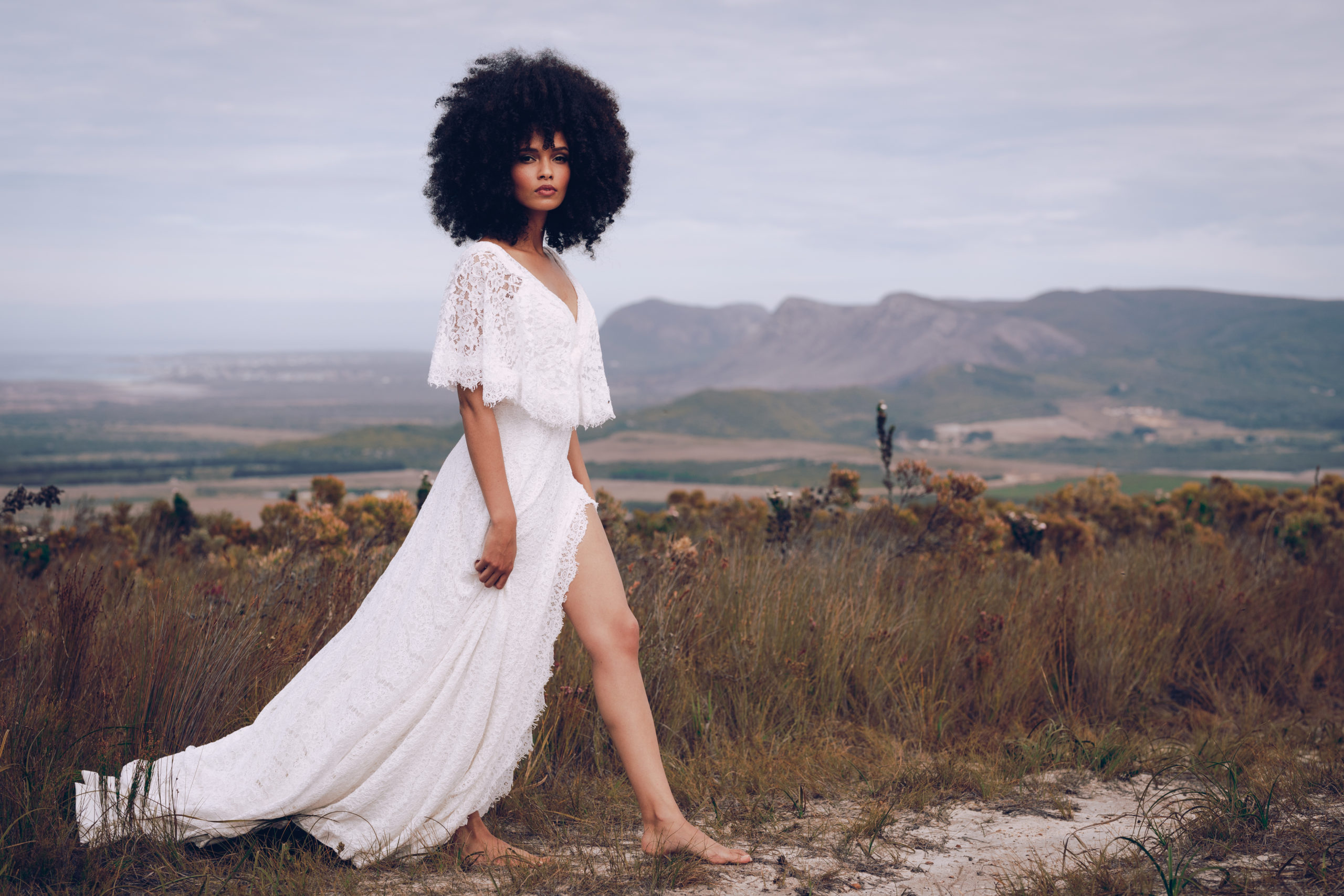 Barefoot in the Overberg...
Got to love this picture...how more South African can this get. gorgeous landscaped mountains as a backdrop. Earthy tones in the bush and to soften it all in our vintage bohemian lace dress with slit detail. Who needs shoes...
Having your very own gown designed and made to measure is such an easy step by step process...check out our "About Us" page for more details on the process.
Valencia Harrison Designs
Boho Chic
Natural textures and soft simplistic detailing
Romantic classics
Ballgowns with simple lines and textures never date
Gorgeous back detail
Clean architectural lines are a must, somethings never go out of style.
Lace Applique
Lace detail and illusion necklines are making its way into a set trend and there are so many ways to do it...
VHD BRIDAL COUTURE STUDIO
We at VHD offer our brides-to-be a unique and private experience, where they are able to try on and choose from our gorgeous ready to wear collection, hiring as well as custom design options. 
Our dresses are manufactured at our studio styled boutique.